Anima Eterna Brugge
Anima Eterne Brugge is the orchestra of conductor, composer and multi-instrumentalist Jos Van Immerseel.
We have been working with Anima since 2012 and created their corporate identity, promotional material and website. At the end of 2018, they decided to update the website to create a more versatile online presence.
To that end we designed and developed a custom WordPress site, with sections for upcoming concerts, projects, news, a classical instruments library and much more…
Client
Anima Eterna Brugge
Our services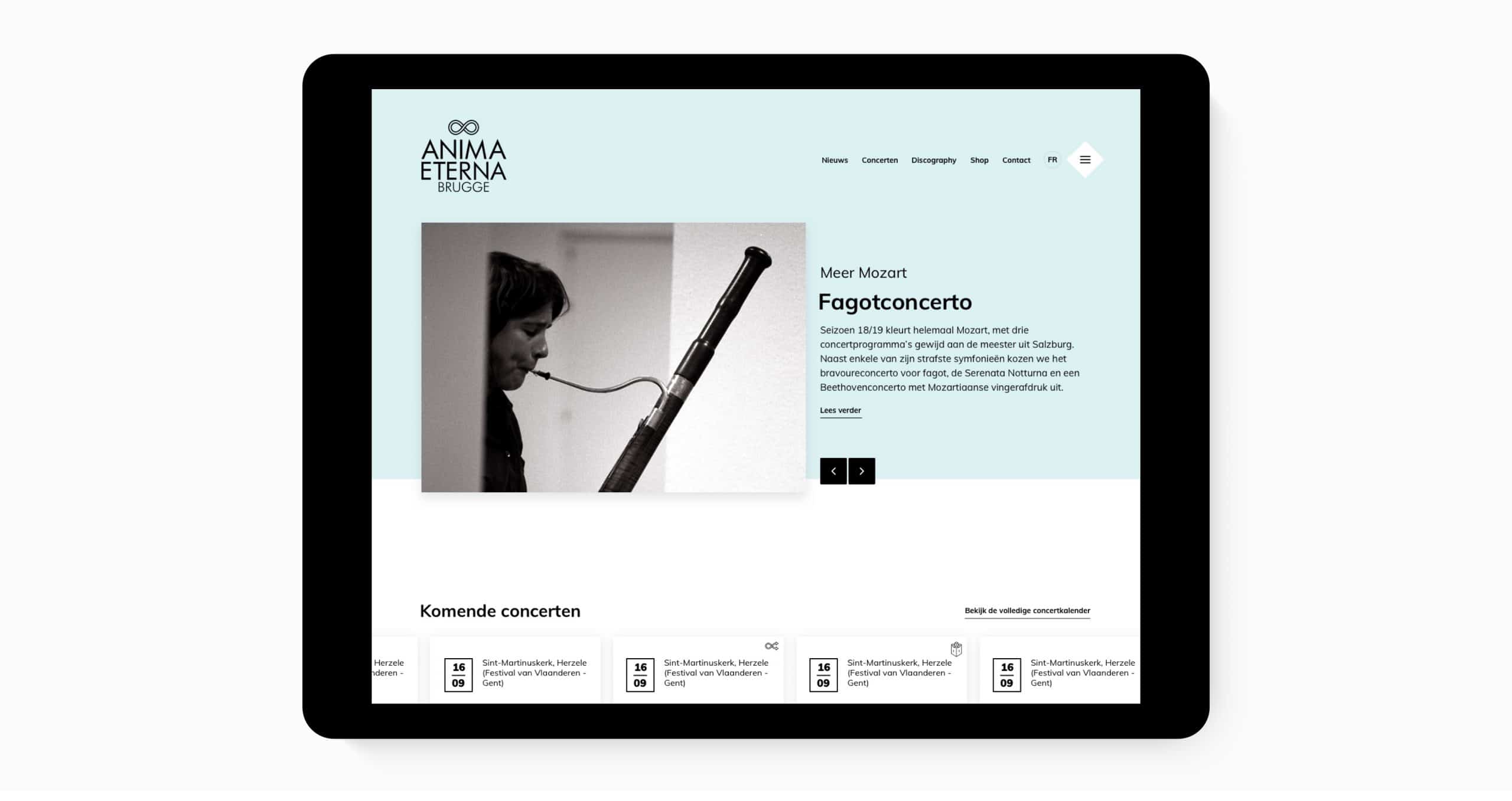 Anima Eterna Brugge centers every season around projects – eg. about a certain composer, time period or instrument. So, for every project they have a mountain of content; images, texts, video, audio and more. We redesigned the site to better showcase all that content and rich image archive.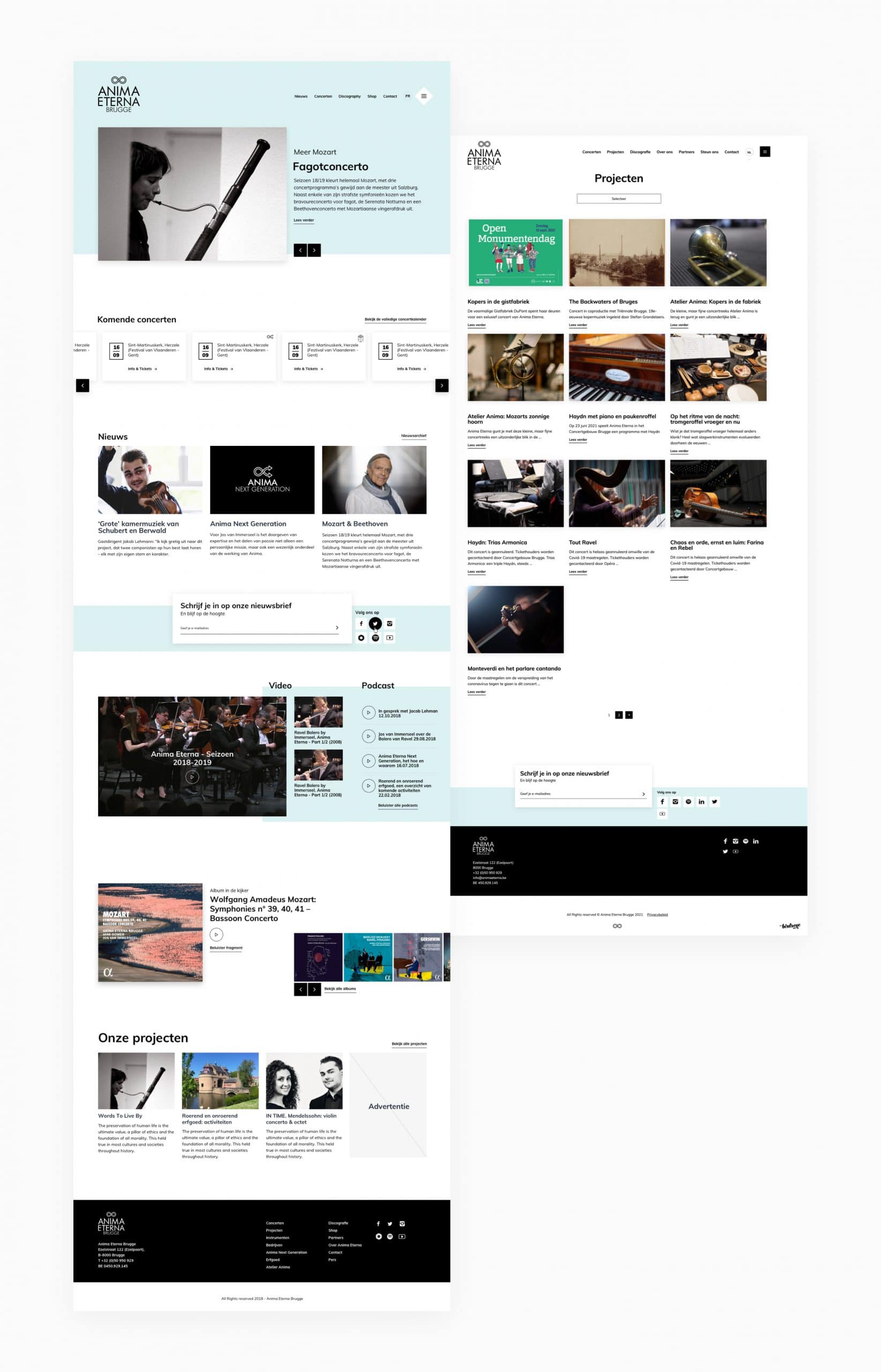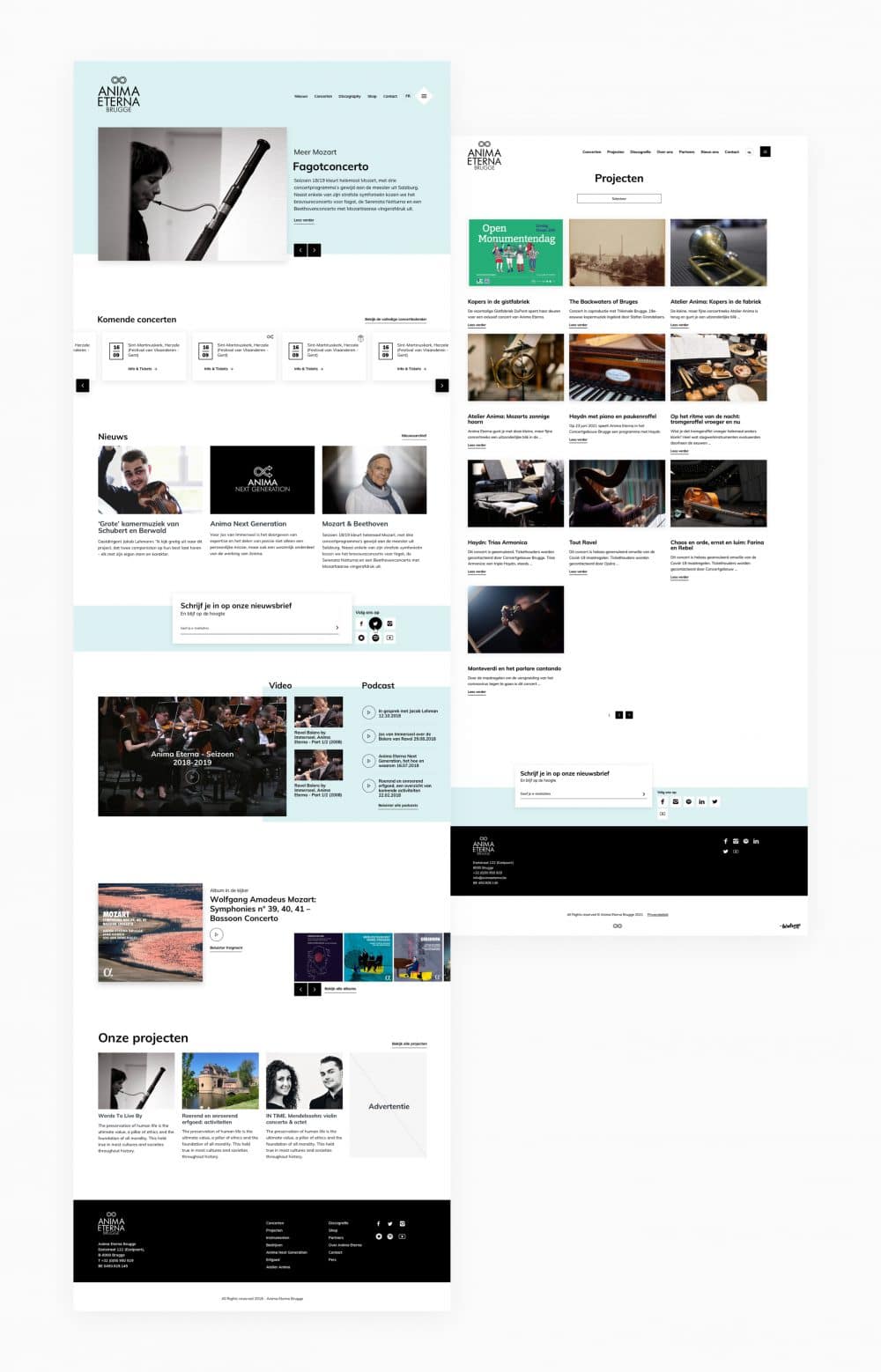 To keep the focus on the content itself, we opted for an attractive and supportive color palette; in this way each section was given its own identity.
The website runs on WordPress as a content management system, but has been customized for Anima Eterna Brugge, so that they can easily enrich all pages with image, audio and video.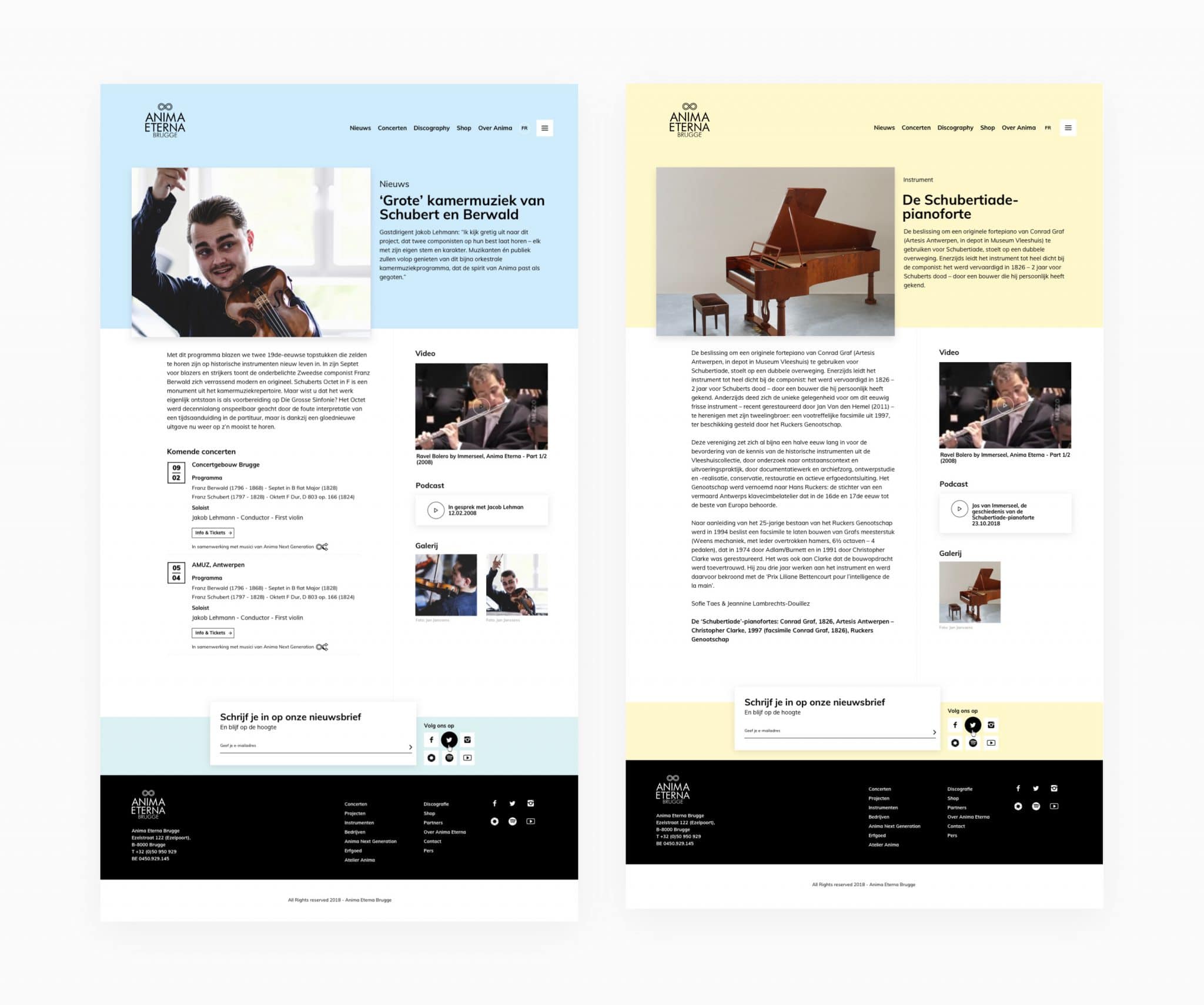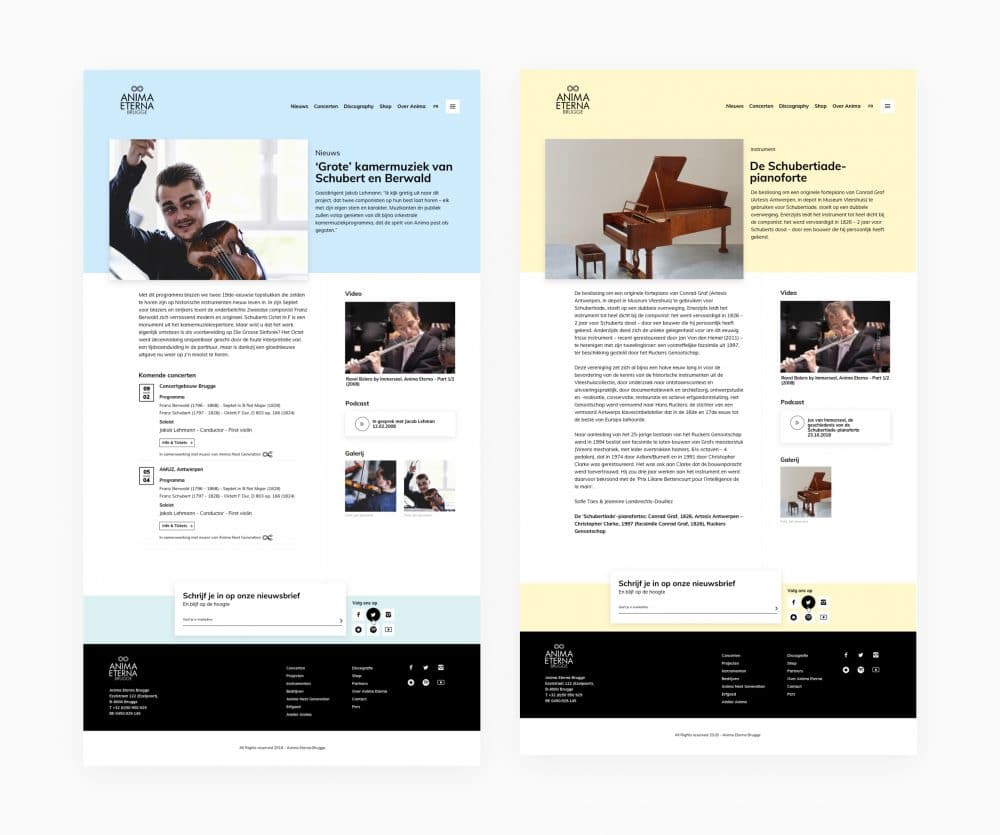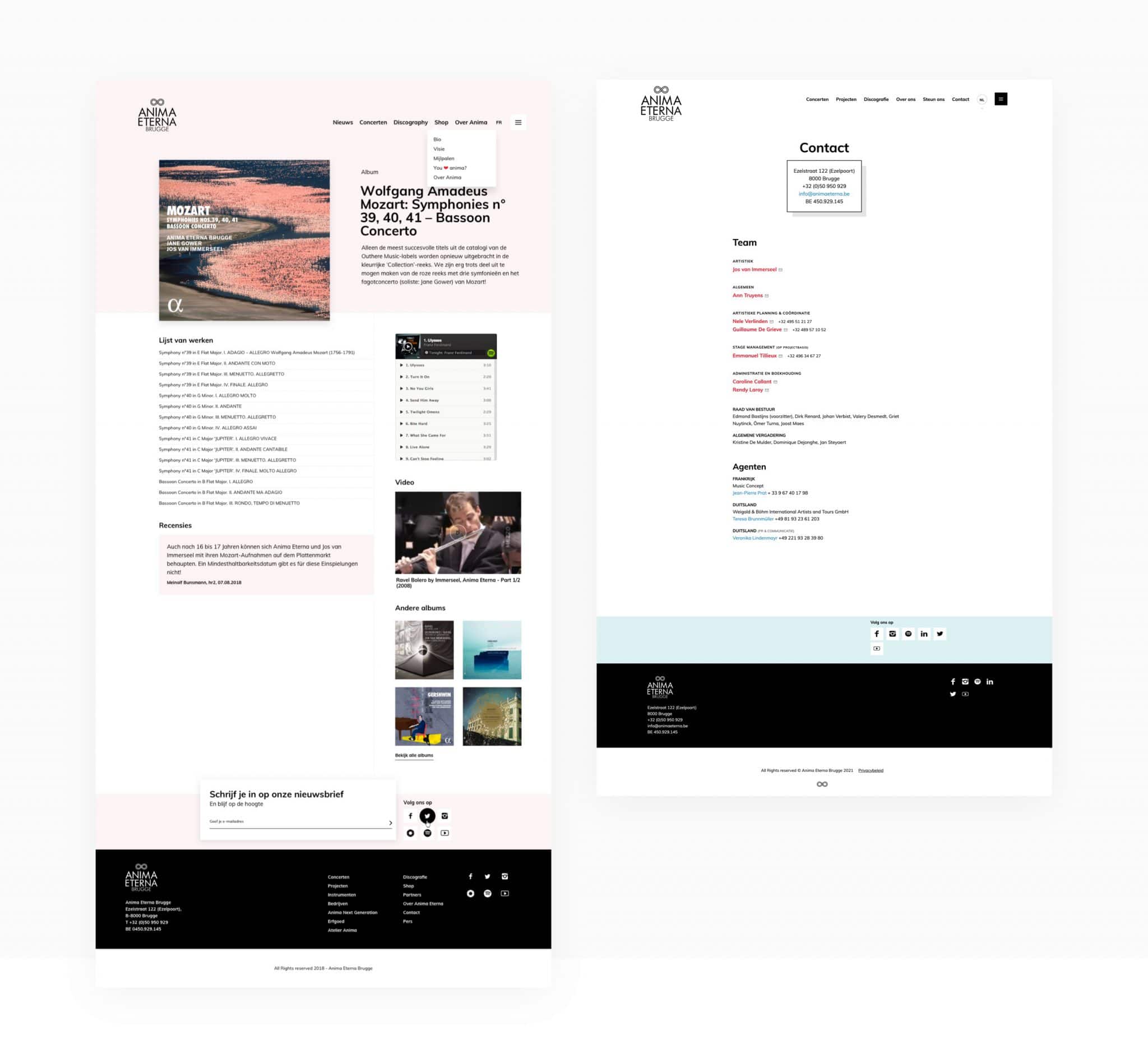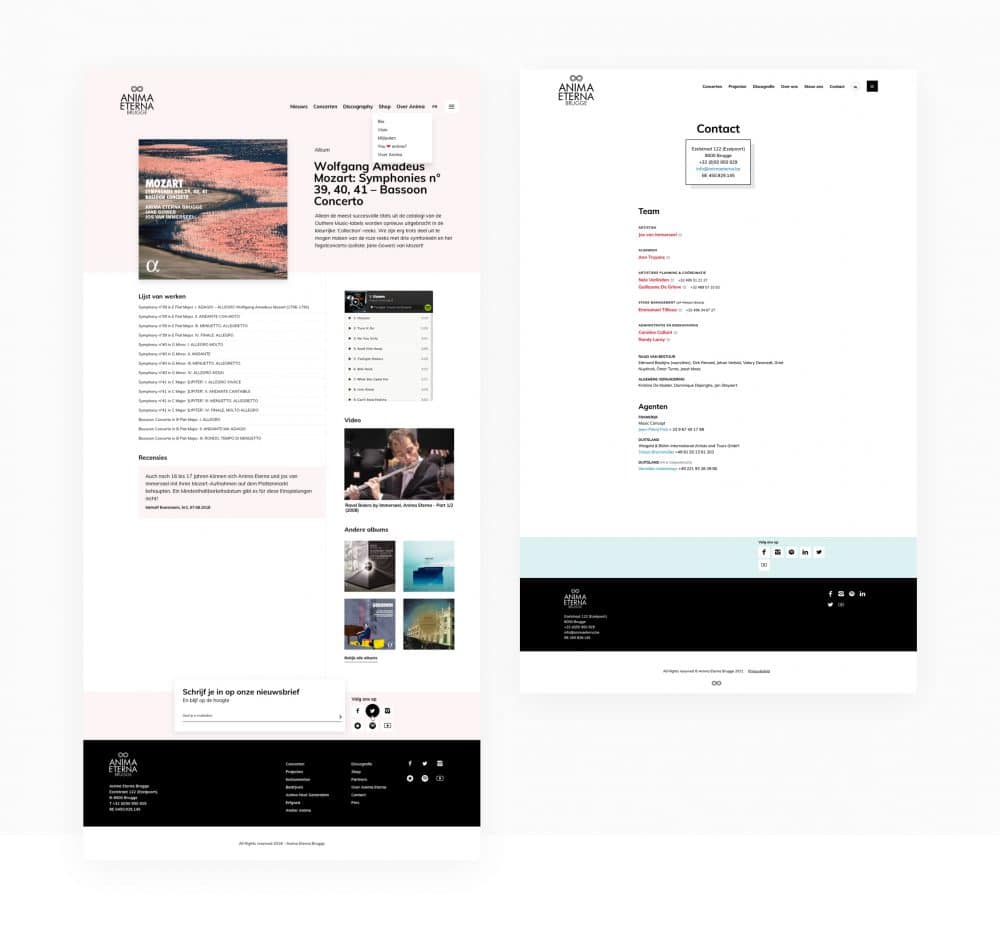 Naturally, the layout was adapted for mobile use: the site layout adapts to all current screen sizes.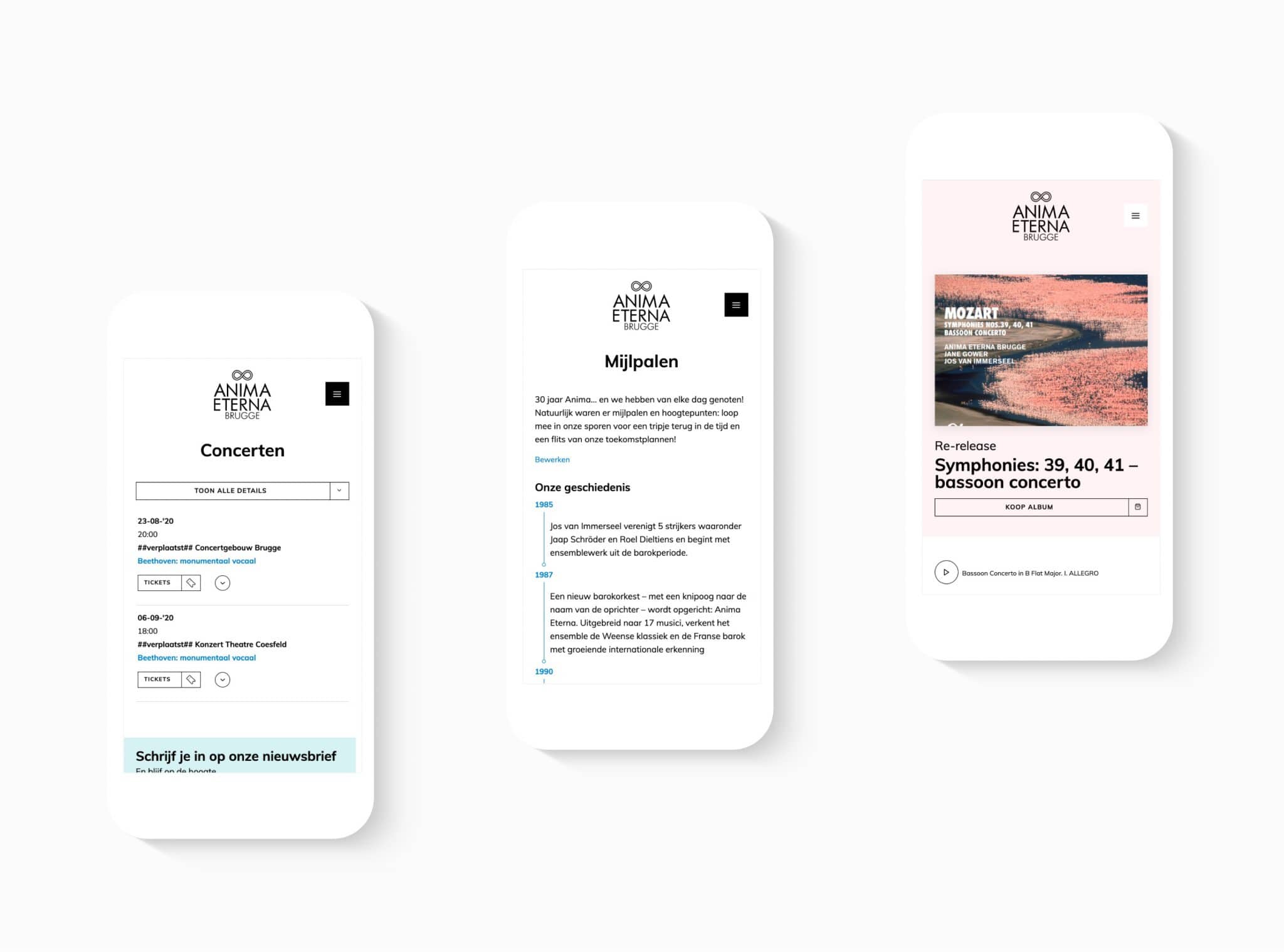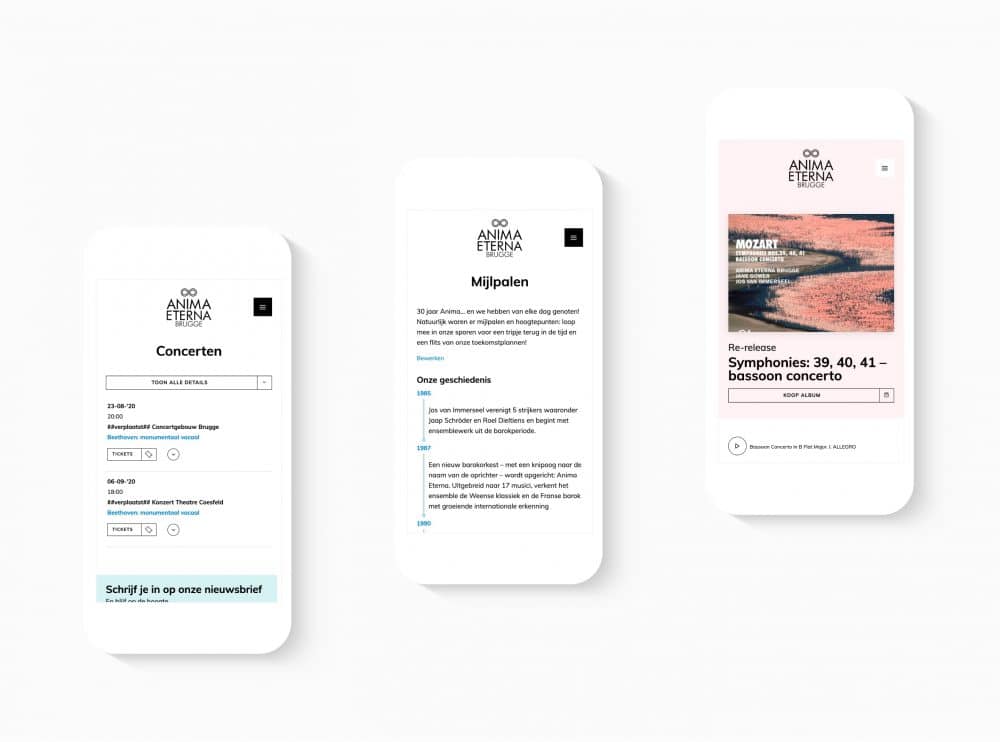 Interested in working with us?
Tell us about your project