MooiMakers
Mooimakers (tr. beautifiers) is the Flemish initiative against litter and illegal dumping of the public waste company OVAM, Fost+ and the Flemish cities & municipalities.
Mooimakers conducts research, stimulates the exchange of knowledge, organizes campaigns and proactively supports all actors involved in the fight against litter and illegal dumping.
We've been working with Studio Lastpak on several projects involving Mooimakers and gave the main Mooimakers web site a redesign.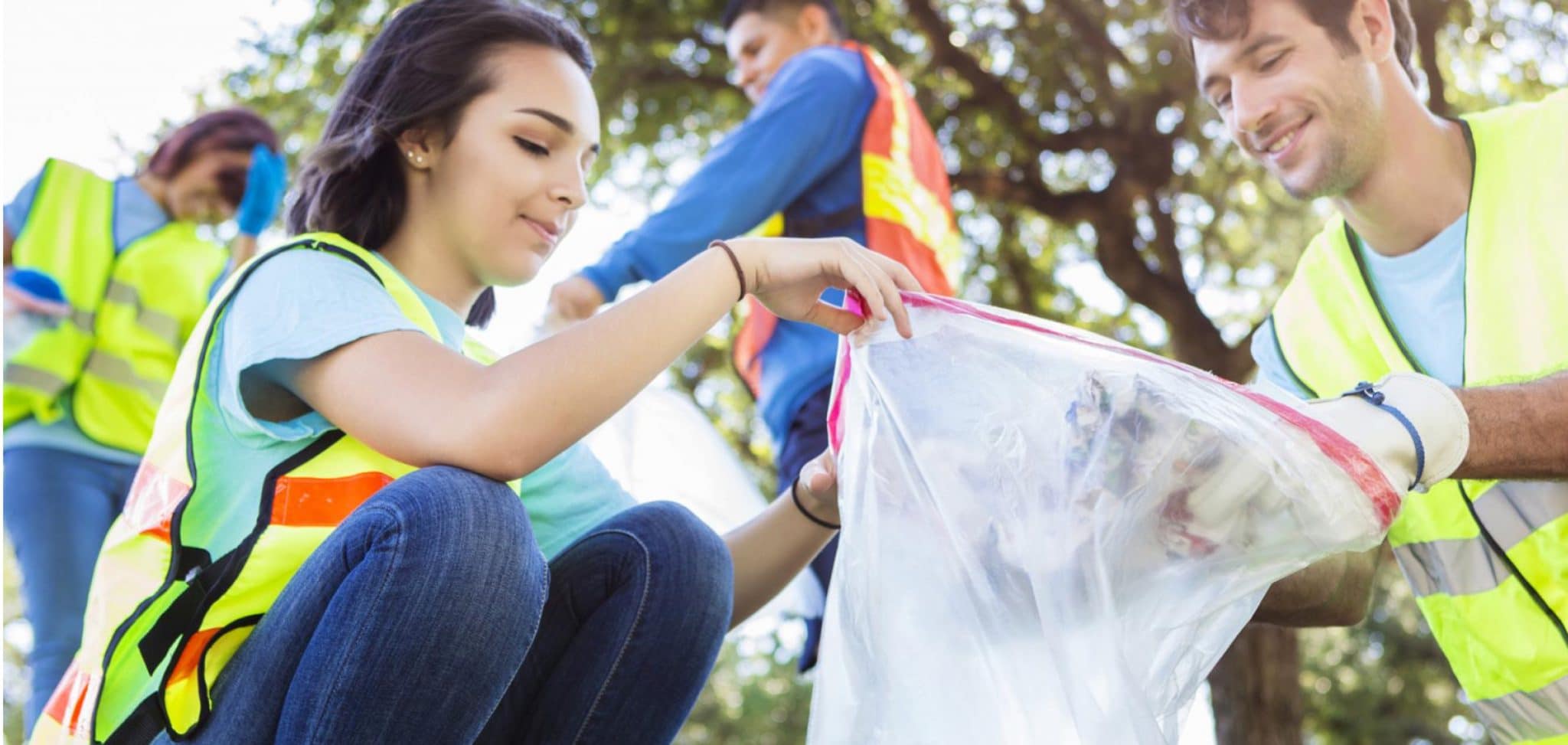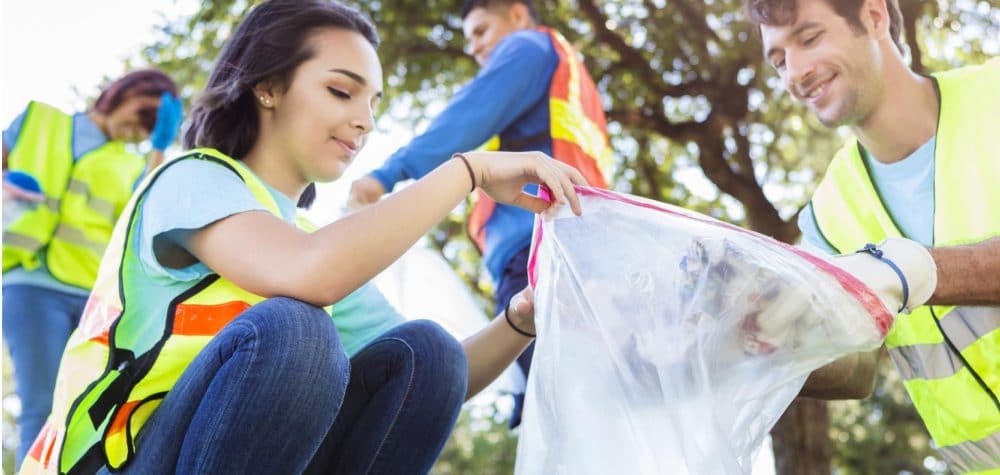 The Mooimakers website has been around since 2017 and could use a visual update. The purpose of this redesign was to align the site within the corporate brand identity, to place the campaigns, actions and products of Mooimakers in center stage and to make navigating the site simpler and more user-friendly.
We opted for a new design with more white space, simple and clear typography, a clear layout of all sections, site parts and navigation, and a fresher, friendlier layout for all pages and components.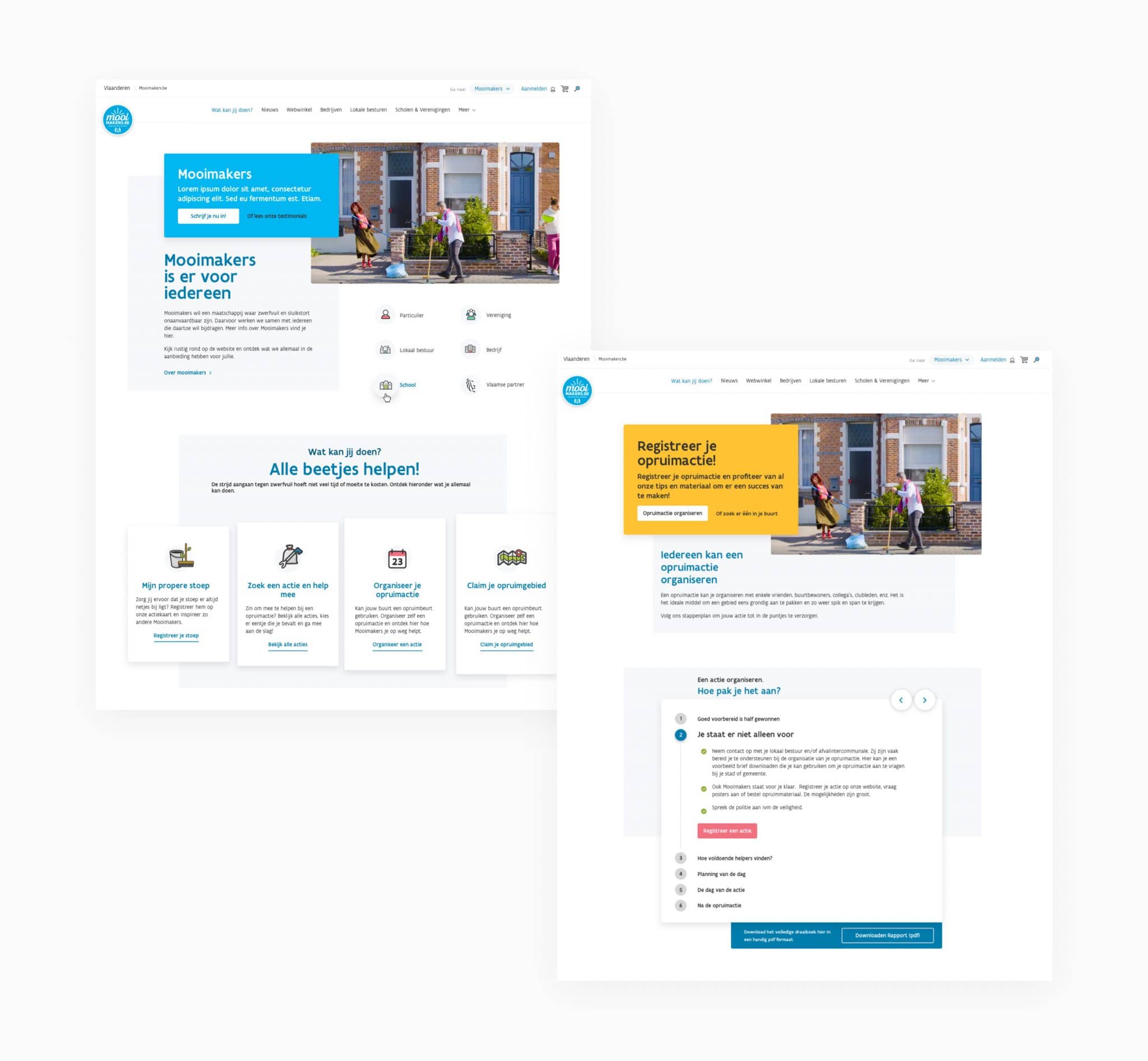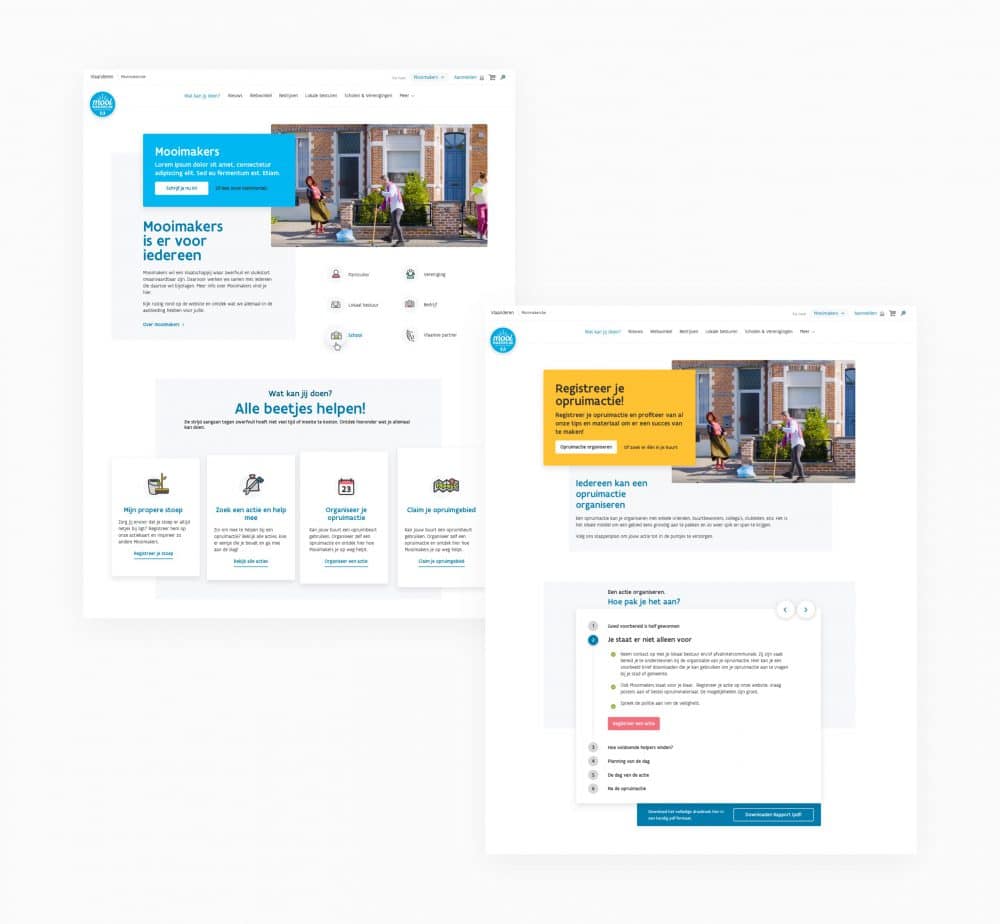 The Mooimakers site is also often consulted on mobile, which is why we paid extra attention to making the design responsive; this way the site works on different devices and the layout adapts to the available screen space.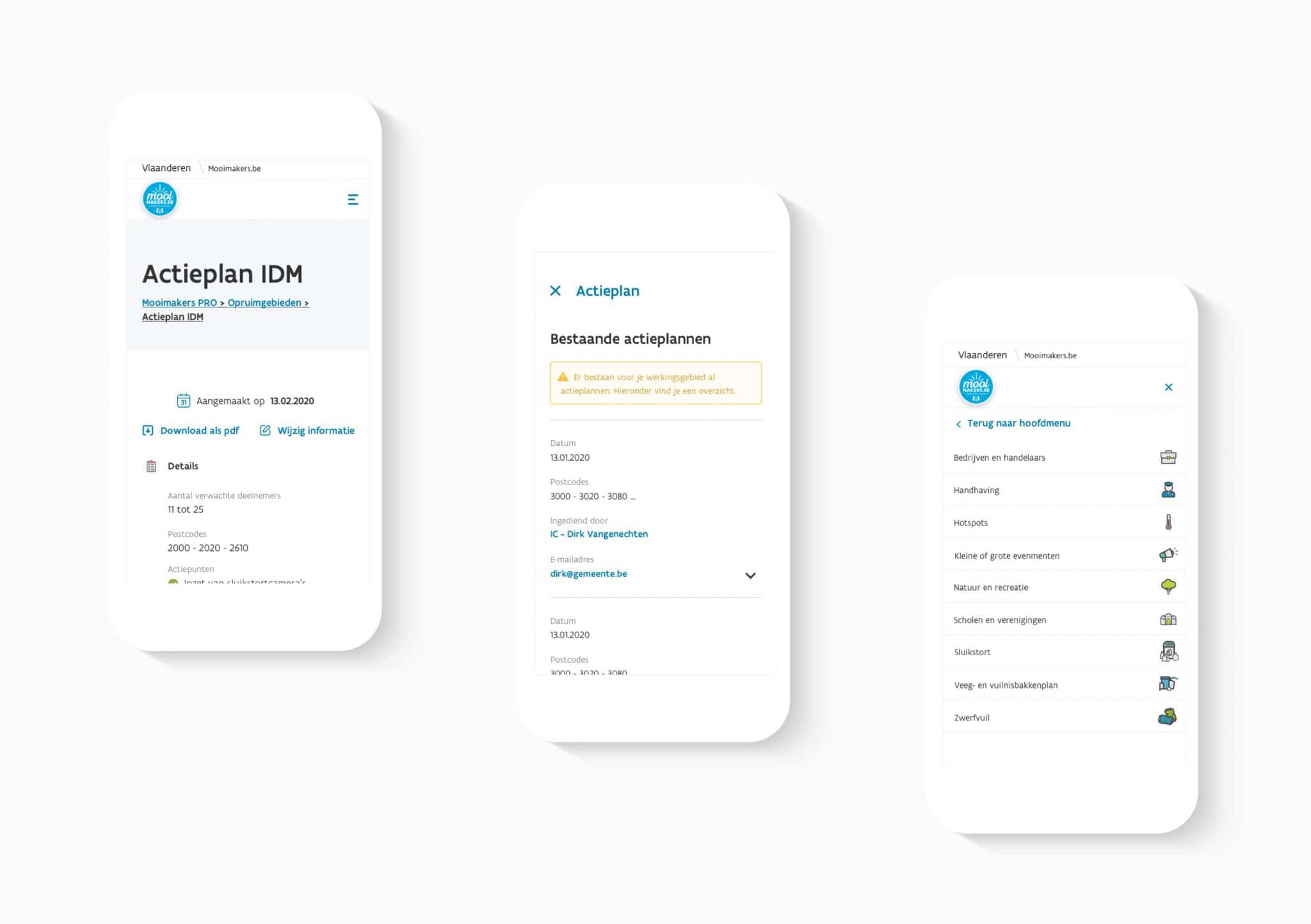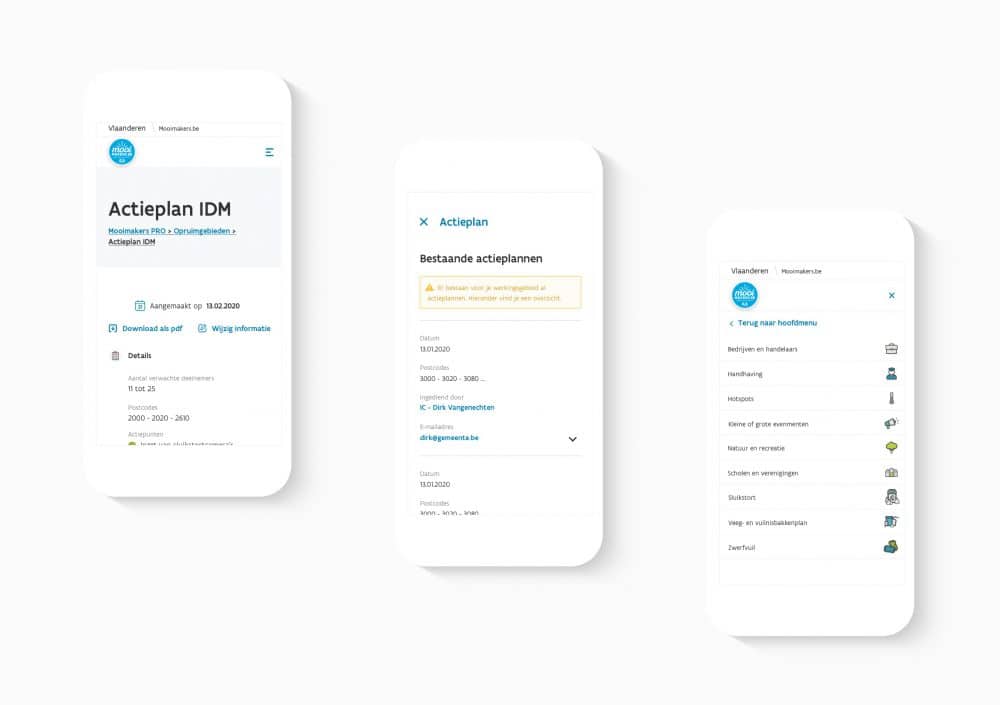 The Mooimakers website contains a lot of content; to make all that information easy to read and accessible, we divided the content into clear sections with a tight visual hierarchy; this makes the site more 'scannable'.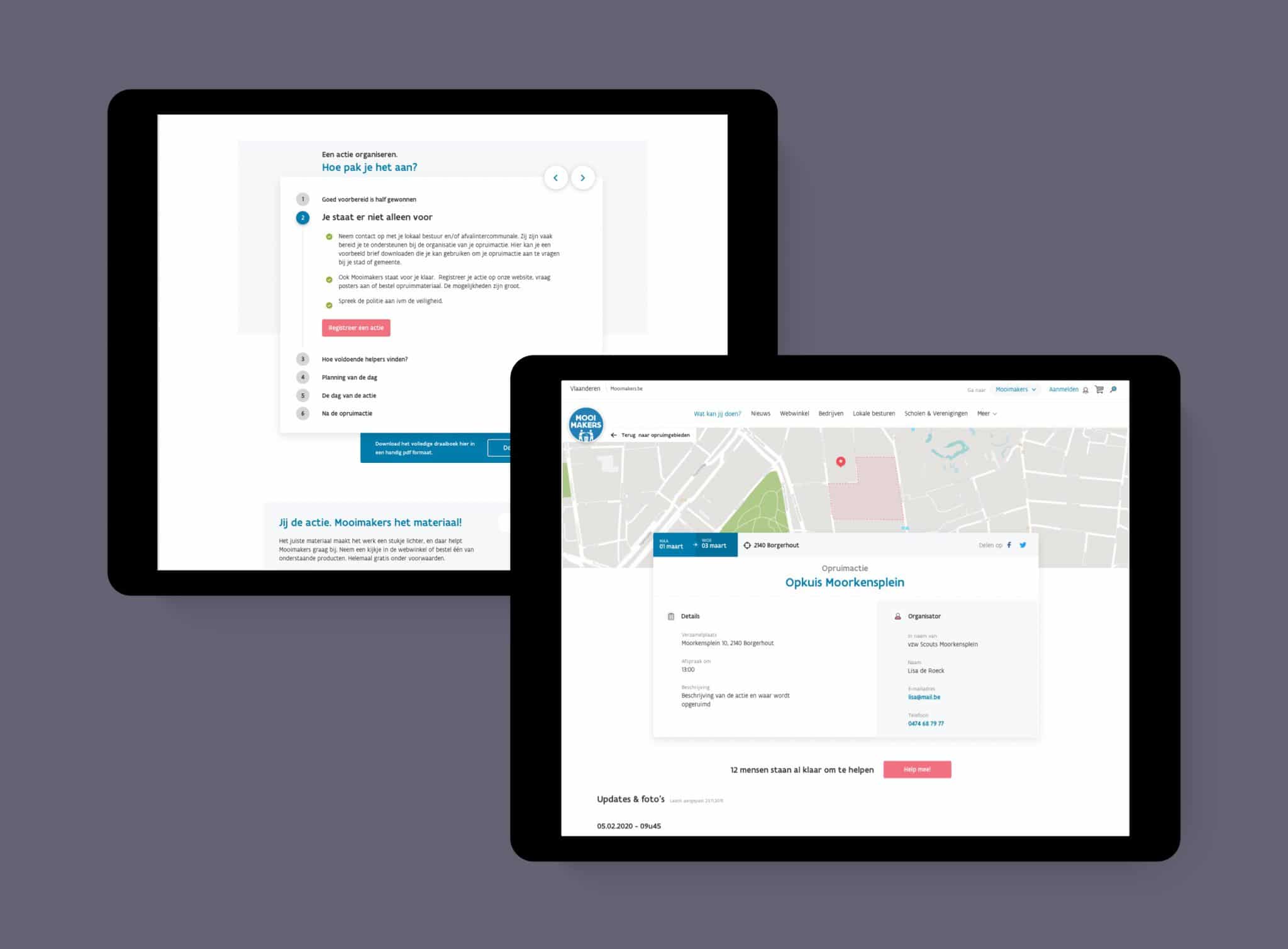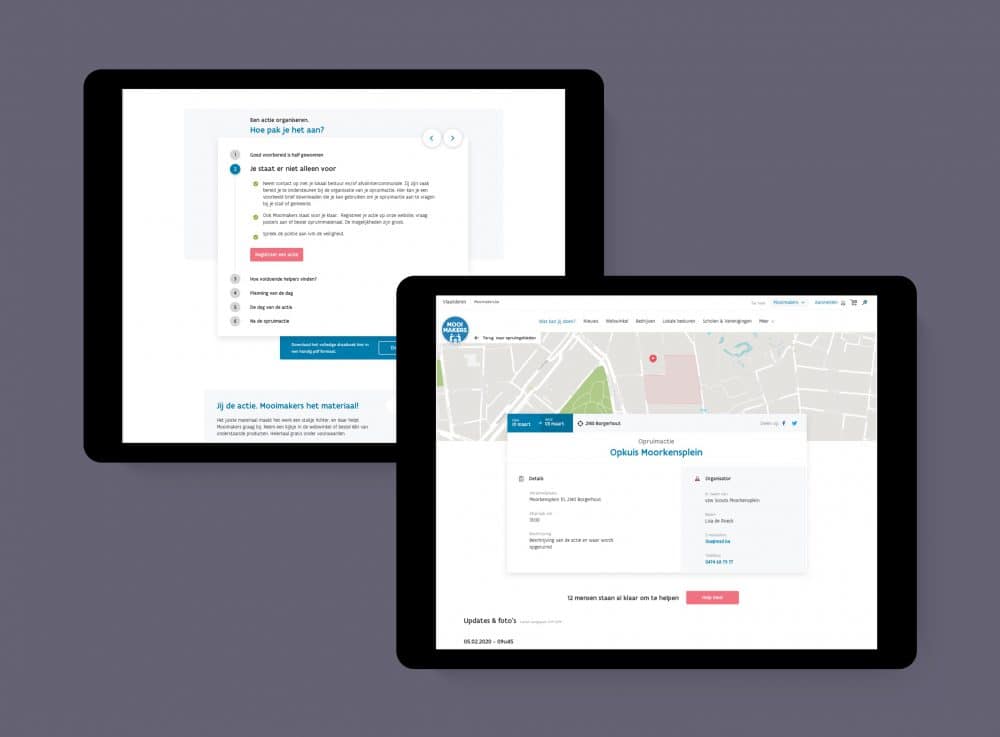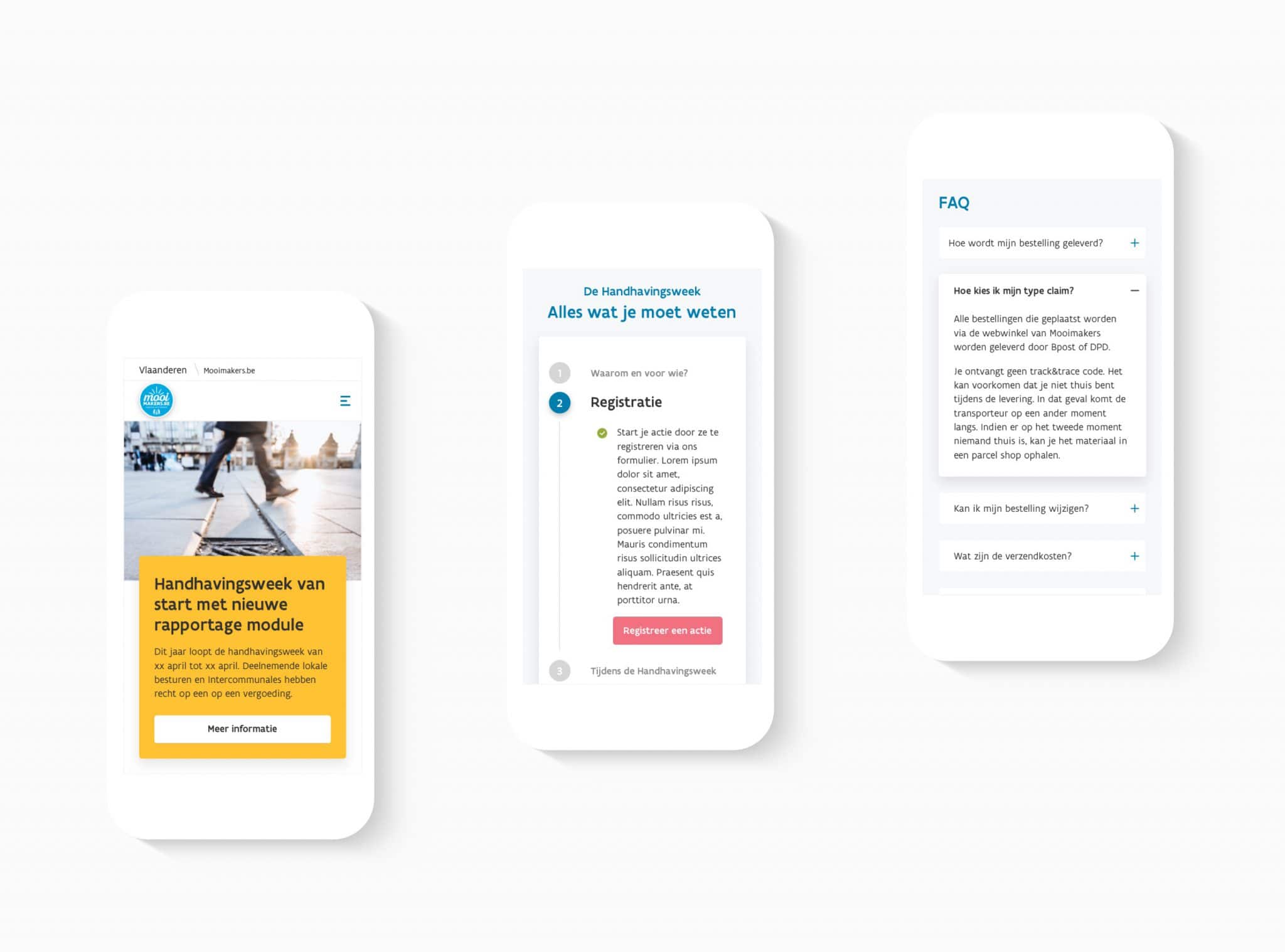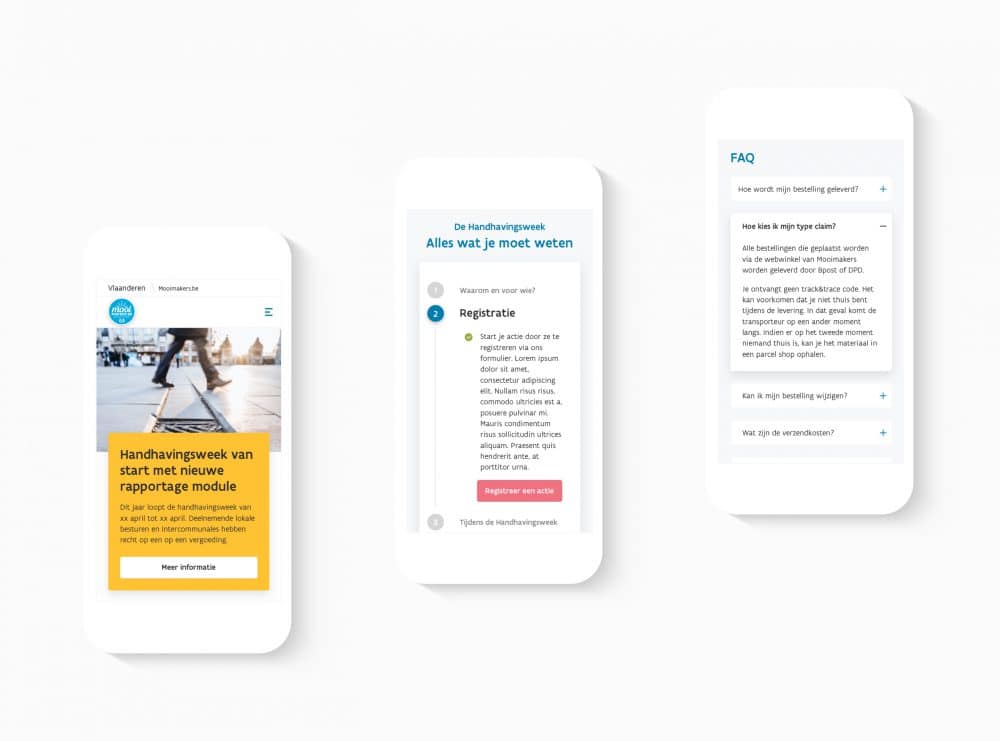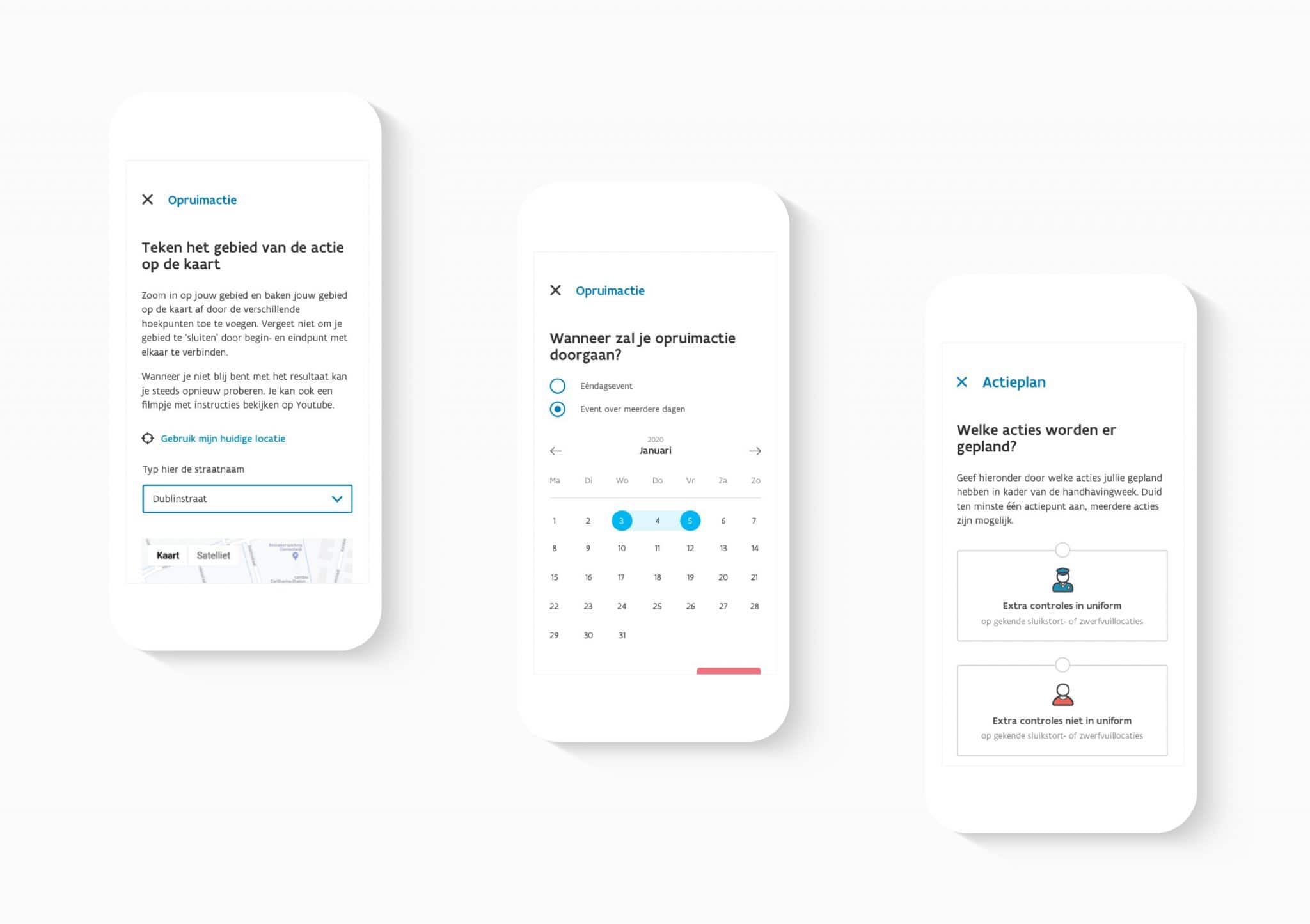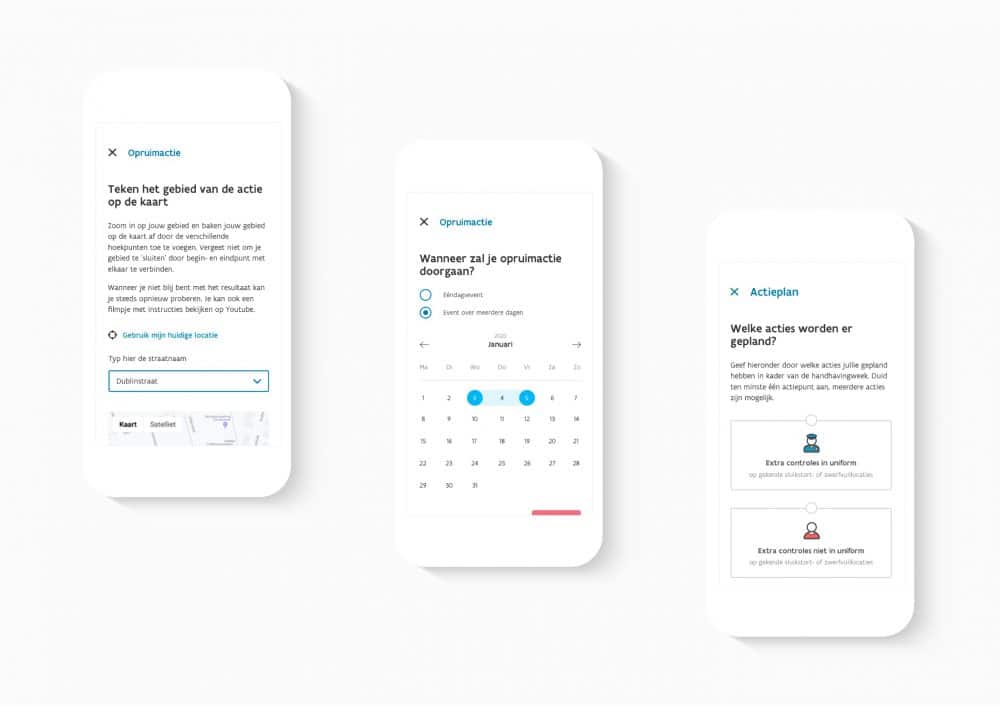 Interested in working with us?
Tell us about your project